Und das sagen unsere Mitglieder:
Absolute Destinations bietet Ihnen Zugang zu einer wachsenden Gemeinschaft mit nunmehr über 25.000 Mitgliedern aus allen Ländern der Welt, die bereits den schönsten Urlaub ihres Lebens mit uns verbracht haben und diesen jedes Jahr wieder aufs Neue mit uns erleben werden. Egal ob Sie als Familie, Pärchen oder Single reisen möchten, mit Absolute Destinations können Sie zu einem besonders günstigen Preis und ohne jegliche Komplikationen in Ihren Urlaub investieren, die Welt bereisen und sich Ihre verdiente Auszeit gönnen.
Nachstehend finden Sie eine Auswahl an Mitgliedern, die ihre Urlaubserlebnisse vor kurzem mit uns geteilt haben.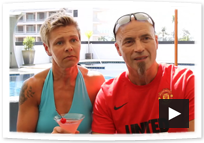 "Absolute World members Taina and Martti Luukkonen have traveled from Finland to enjoy all the benefits that Thailand can offer and are looking forward to returning again very soon with friends and family."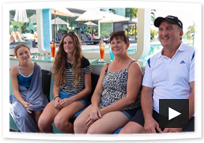 "On their third visit to Phuket, Mark, Paige, Sarah & Chelsea Storey from Australia became Absolute Destinations clients - and are now looking forward to many family holidays"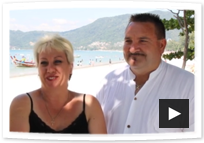 "Having the opportunity to get away from work and invite their family and close friends to fantastic locations was the key for Stella and Peter Wallis to invest in Absolute Destinations"
"Would I recommend it? 100%! Absolute have really looked after us in such an amazing way. I would recommend Absolute Destinations membership to anyone who wants brilliant and stress-free regular holidays."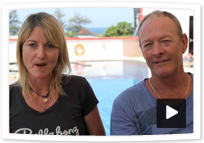 "Great locations, great hotels, great food, great service. Absolute have always exceeded our expectations."