Ce que disent nos membres
Absolute Destinations vous permet d'accéder à notre famille grandissante de plus de 25 000 membres dans les quatre coins du monde qui profitent déjà de vacances uniques, d'une année à l'autre. Que vous soyez une famille, un couple ou célibataire, vous pouvez investir dans vos vacances, voyager autour du monde et vous promettre une pause bien méritée à un prix tout à fait raisonnable et sans complications.
Voici quelques uns de nos membres qui ont récemment partagé leurs expériences de vacances avec nous.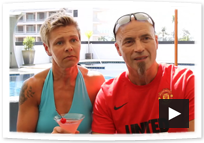 "Absolute World members Taina and Martti Luukkonen have traveled from Finland to enjoy all the benefits that Thailand can offer and are looking forward to returning again very soon with friends and family."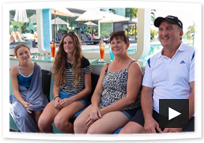 "On their third visit to Phuket, Mark, Paige, Sarah & Chelsea Storey from Australia became Absolute Destinations clients - and are now looking forward to many family holidays"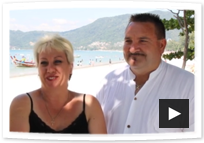 "Having the opportunity to get away from work and invite their family and close friends to fantastic locations was the key for Stella and Peter Wallis to invest in Absolute Destinations"
"Would I recommend it? 100%! Absolute have really looked after us in such an amazing way. I would recommend Absolute Destinations membership to anyone who wants brilliant and stress-free regular holidays."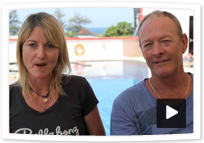 "Great locations, great hotels, great food, great service. Absolute have always exceeded our expectations."